Icon: Lena Hassan
Aged 19
Orphans in Need are currently sponsoring 4,984 orphans in Gaza, Palestine.
Palestine is a region that has long been facing issues such as conflict, poverty, limited water supply, food insecurity, and a lack of healthcare facilities. Thanks to our generous donors, we are working towards bringing lasting change through the orphan sponsorship program – giving orphans the chance of a better future.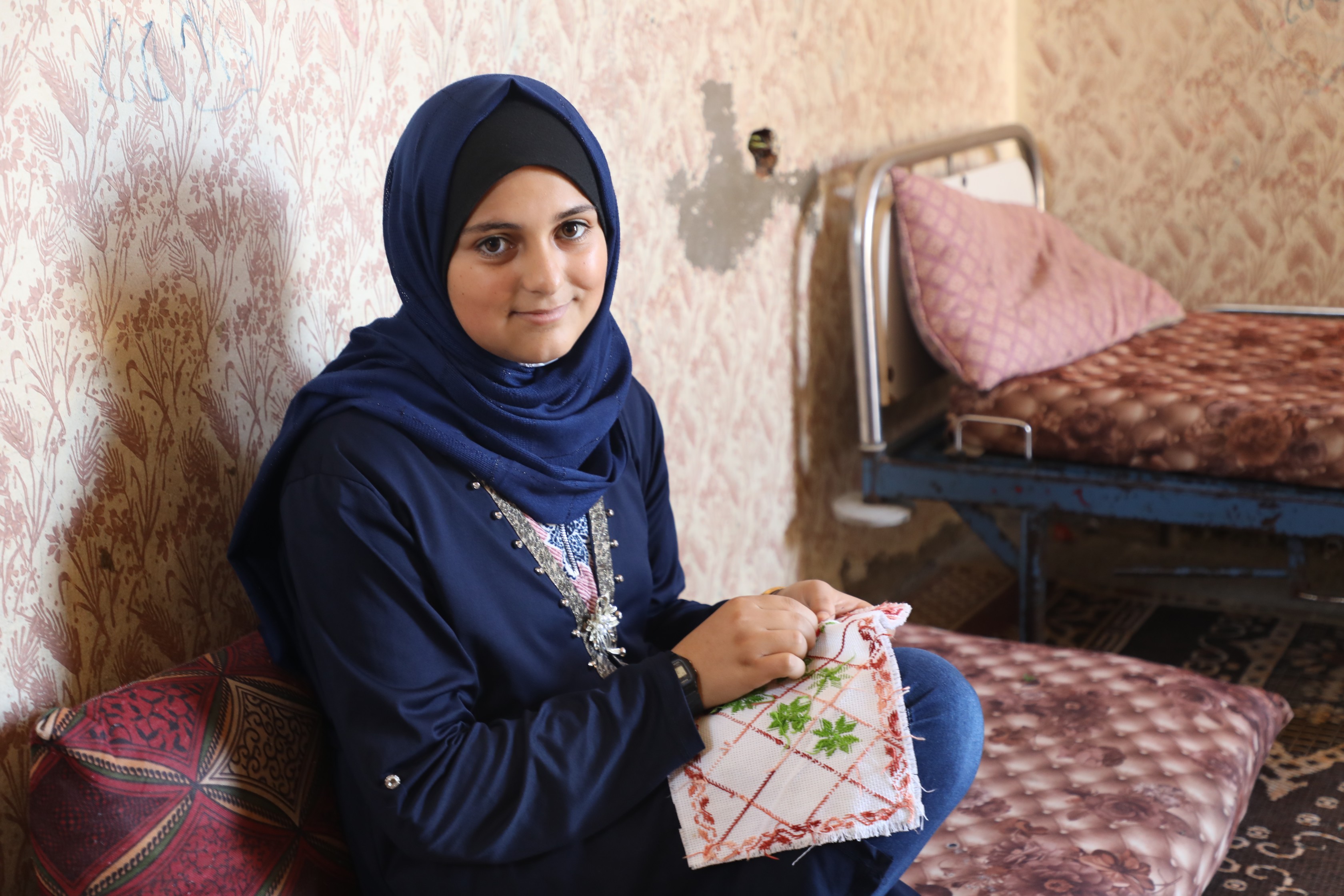 This is Lena Hassan
Lena is a 19-year-old girl living on the Gaza strip of Palestine. At the age of 13, Lena lost her father, the breadwinner of the family.
As a result of his death and because she was suffering from learning difficulties, Lena had no other option than to leave school.
Her future was uncertain as she would not be able to attend university like the other children. By the age of 13, Lena had already lived through three wars, and she was living in poverty with her widowed mother.
Sponsorship changed her life and gave her hope. Now, she could dream again.
With the help of the sponsorship, Lena went to school again. She completed a parallel education course and is now studying her vocational training in sewing and embroidery.
Embroidery is a really big part of Palestine's culture, and the training course will be really helpful for her future.
Lena hopes to open her own tailoring shop with other women like her someday, and she says it will have a beautiful, friendly atmosphere.
Her dream is to design and make clothes for women who will wear her pretty embroidered clothes and walk in the city of Gaza filled with joy. She also wants to be an active part of the community.
"I hope to do some voluntary work in which I can plant more trees to make my Gaza beautiful."
Orphans in Need has been working in Palestine for over seven years, and we believe that we can all work together to help protect more children like Lena.
Thanks to our donors, every day, Lena is closer to fulfilling all of her dreams.